Posted at 12:00 on 30th September 2019 by Mark Welland in News
A Source of Wonder! Rugby School, Thailand
With Marcel Pusey, Philippe d'Amonville, Jo Westlake, Nigel Westlake & Ben Collings
Our 3 days at Rugby School is the perfect illustration of the variety and impact of Cool4School. Every year group learnt a Song & Dance, and Rhythm.
It culminated with an amazing high energy, joyful concert.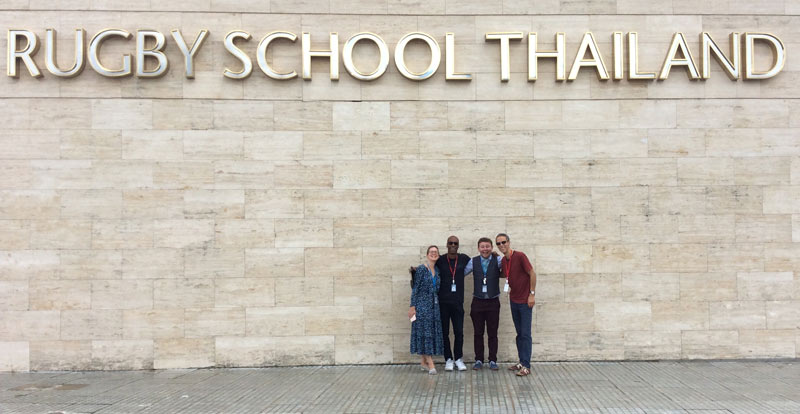 The History
18 years ago, Philippe and I met Jo Westlake at Pattana School, Thailand. She was a young music teacher. We were doing World Music workshops. We connected and became firm friends. When she returned to the UK, as Head of Music, she invited us to Packwood School in Shropshire. It is where we met the Head Master, Nigel Westlake . Jo became Mrs Westlake. When Jo said they were leaving the UK to set up a school in Thailand. "And you will be the first group we bring out!" I remember thinking, wow that's brave.
They are both charismatic, smart, determined people so I knew they could make it happen. But nothing, NOTHING prepared me for what they created. Rugby School, Thailand is a source of wonder! The sheer scale, sophistication and ambition. In 3 years, from a few hundred odd students to over 600, in a remote location south Bangkok.
It was an honour to do these workshops.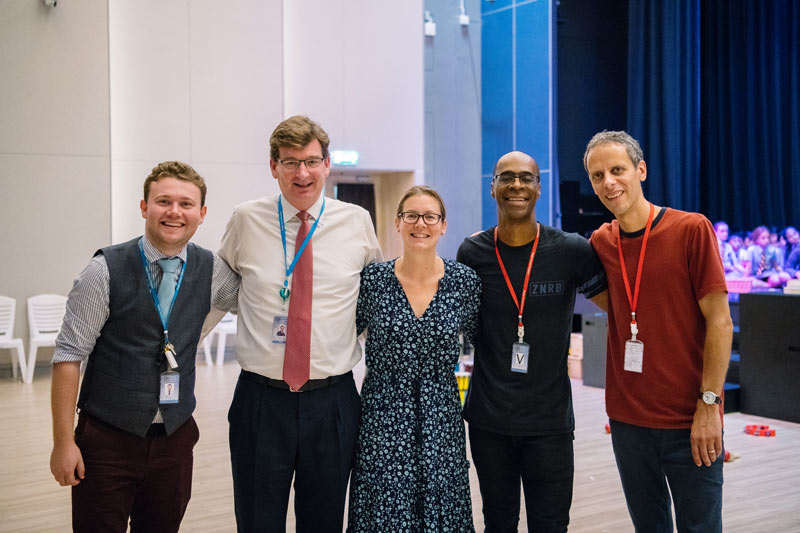 Who are they?
Head of Music, Jo Westlake is an amazing musician and educator. Always open, always seeking high standards, always so positive. It was a pleasure to meet her colleague, Ben Collings. A fantastic combination. What fun we had!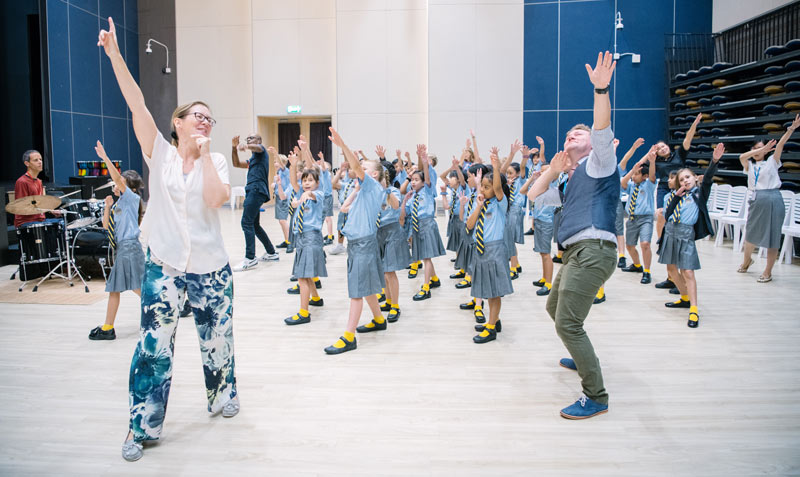 What we did
Sessions
Each year group, Year 3 to 8, over the course of 3 days had a 2 hour session.
Warm up
Philippe and I start with rhythm exercises and games. These specifically get the students tuned into pulse, playing in time, understanding changing rhythm patterns.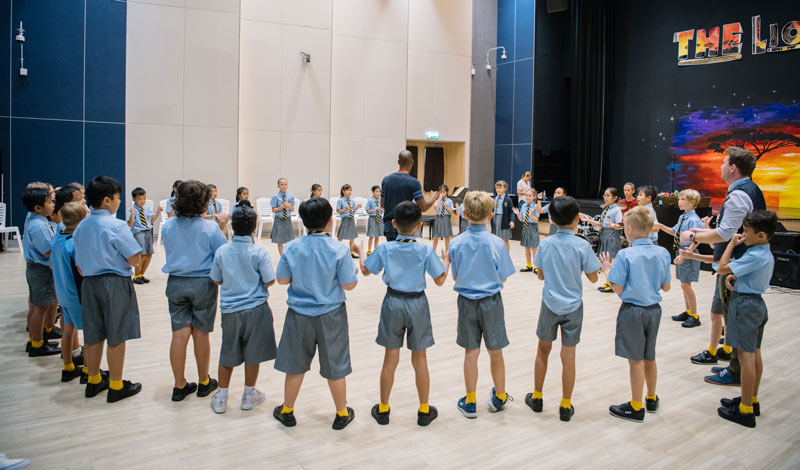 Let's Get Moving
We always go into a African type dance song. It's a nice shock to the system for the students. Get rid of the inhibitions!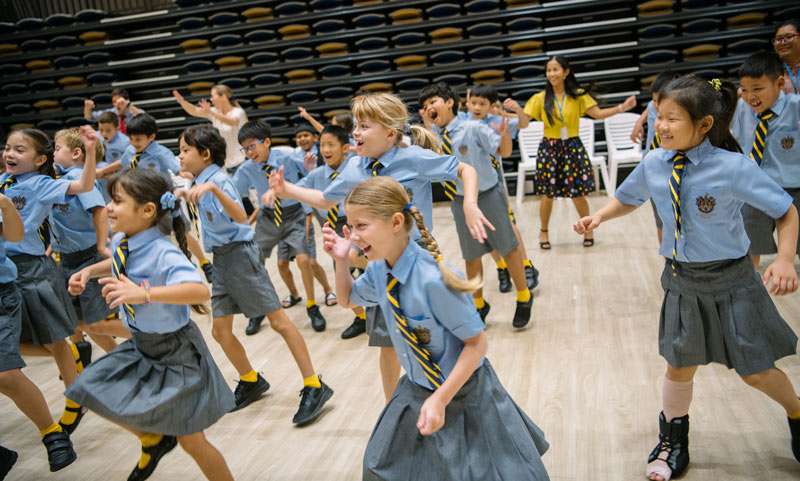 Percussion
Then we learn percussion2/3 or 3/2 clave rhythms or more challenging Agogo rhythms and 6/8 rhythms.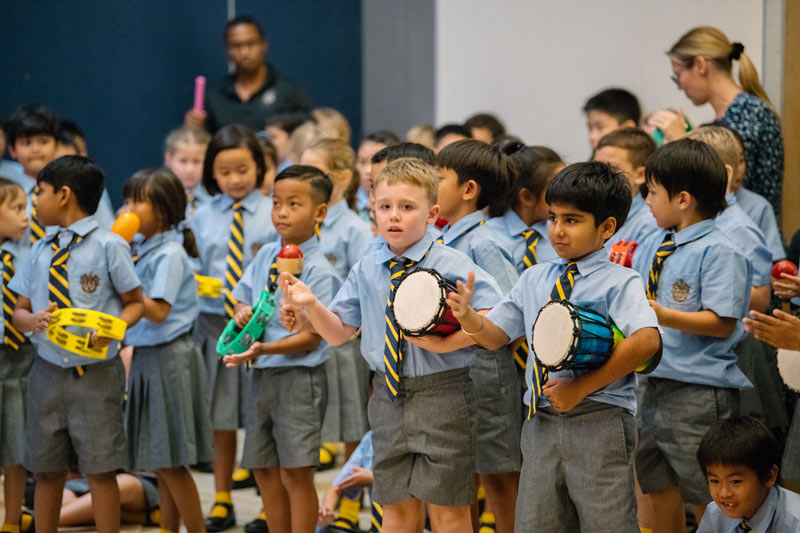 Get them Singing!
Then we learn a Cool4School song.
It All Comes Down to You (Soul Pop)
Good Times (Reggae)
Who I Am (Pop)
I Feel Free (African)
Rhythm Inside (Rock)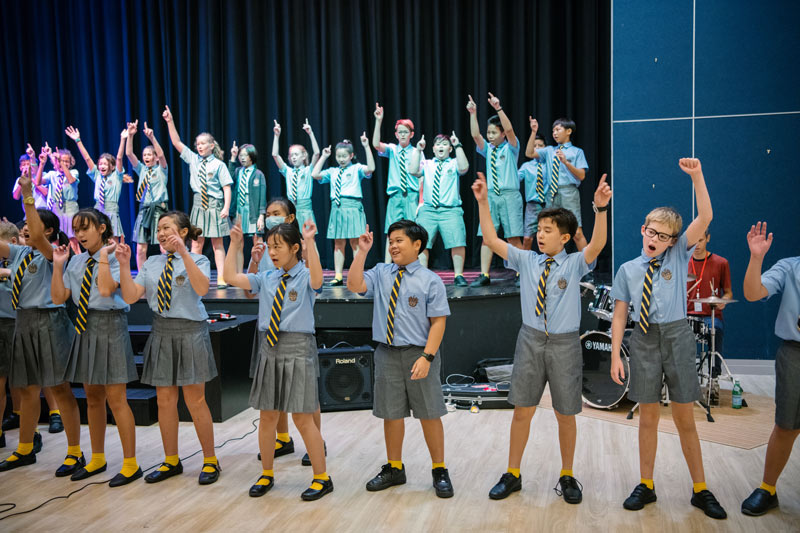 Fun on the Drums
We explore the drum kit, the rhythmic combinations that make up a drum beat.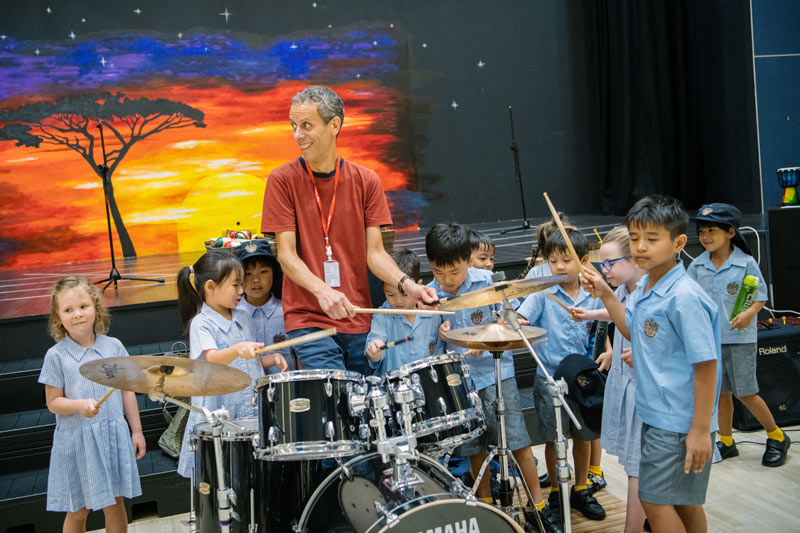 All in it together
There is nothing more enjoyable than seeing non-specialist music teachers getting involved. Cool4School is infectious. The kids seeing their teachers 'going for it' is so powerful.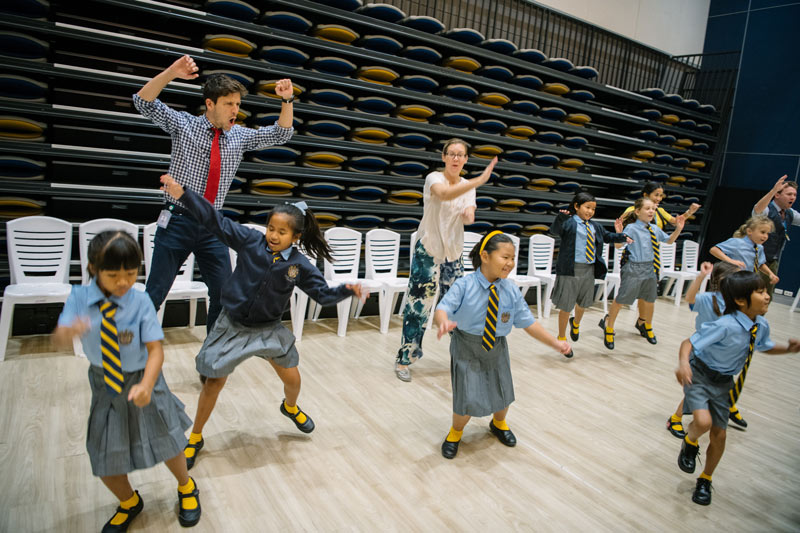 The Performance
The whole school came together to perform. And what a show it was!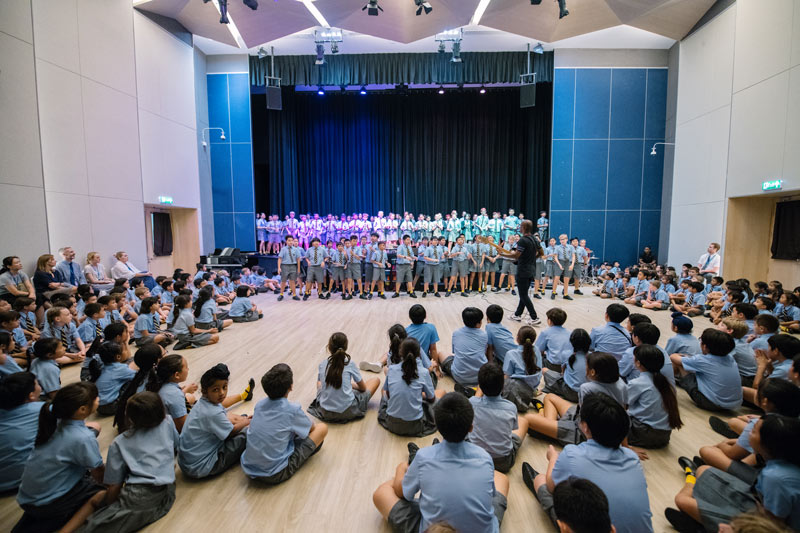 Feedback:

The feedback was amazing. It was in the smiles and the laughter. Only music can make you feel this way.
Big thanks to Rugby School.